Great Bear Markham Vale 2 raises £6,430.20 for North Derbyshire charity – Fairplay!
North Derbyshire charity, Fairplay, is the chosen charity of Great Bear Markham Vale 2.
Over recent months our Great Bear colleagues at this site have been holding charity bingo sessions to raise important funds for this established and valuable local charity.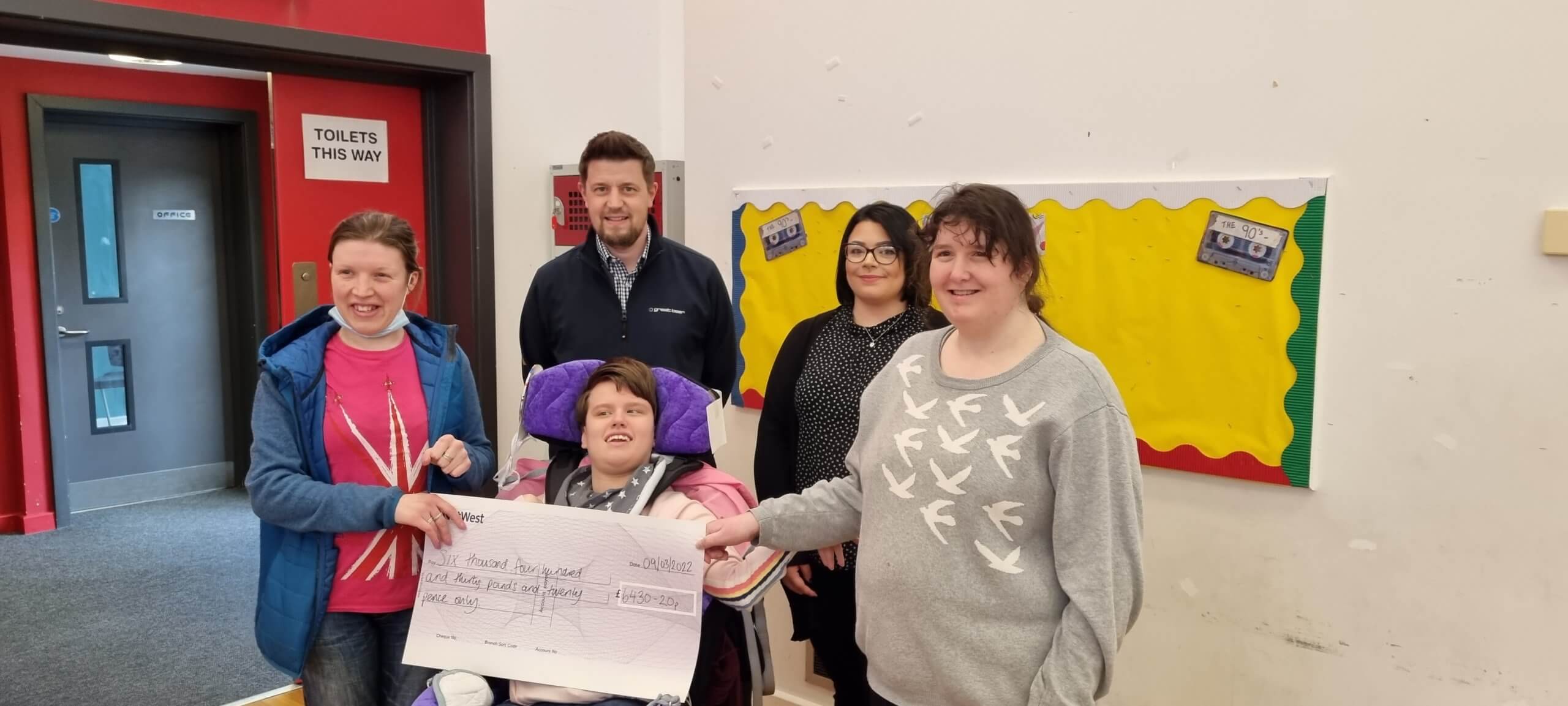 In March Great Bear colleagues, Matt Dams and Olivia Smedley visited Fairplay at Chesterfield where they were able to meet many people who benefit from their important services and had a first-hand opportunity to see the great work the charity does for North Derbyshire.
During the visit Matt and Olivia presented a cheque on behalf of their Great Bear Markham Vale 2 colleagues for £6,430.20 which Fairplay will be using to help their Educational schemes for young children.
Fairplay was set up in 1992 by a group of parents who wanted accessible activities for their disabled children. The group set up a club where their children could attend during school holidays. The demand for the group was overwhelming and the group developed into an organisation with paid staff. The organisation has grown ever since, developing youth services as well as children's and expanding into areas throughout North Derbyshire.
In 2009 Fairplay was successful in receiving funding to build its first centre in Chesterfield. The centre has been purpose built to ensure that all children and young people are able to access the facilities on offer. The centre was officially opened in July 2010 and features an activity hall, outdoor play area, meeting rooms, library, sensory room, kitchen, and changing places toilet.
Fairplay now offers services to young people up to aged 25 as well as a new pre-school parent support group for parents with children under 5. Fairplay continues to grow and develop in response to the needs of local families and currently supports over 400 families across the area.
www.fair-play.co.uk